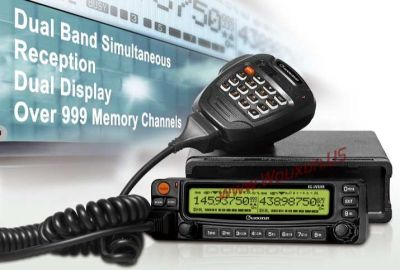 Just when you think the Wouxun (pronounced "
O-shing
", close to the word "ocean") KV-UV920R dual-band mobile is ready for the big time, the Chinese-built radio has apparently been delayed by the need for further testing.
There was
speculation
hope
that it would be debuted at the
Dayton Hamvention
(which is next week, by the way) but that does not look to be happening...at least not if the latest update from the Wouxun web site is any indication:
May 1, 2011 Update - Wouxun has not stated a Price or Release Date for this radio. The only information China will pass along right now is "engineers are still testing".

I get about 100 emails per day, which I try to answer as quickly as I can. PLEASE do not send an email asking me when this radio will be ready or what it will cost, I DO NOT KNOW.

If you place your name on the reserve list, you will be notified immediately by email of any news I receive on this radio.
To put your name on the mailing list for updates on when the radio will be made available and the price,
click here
.